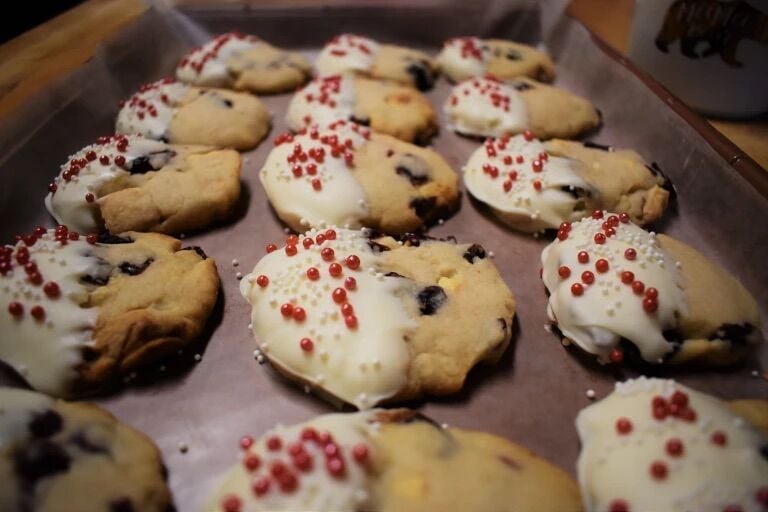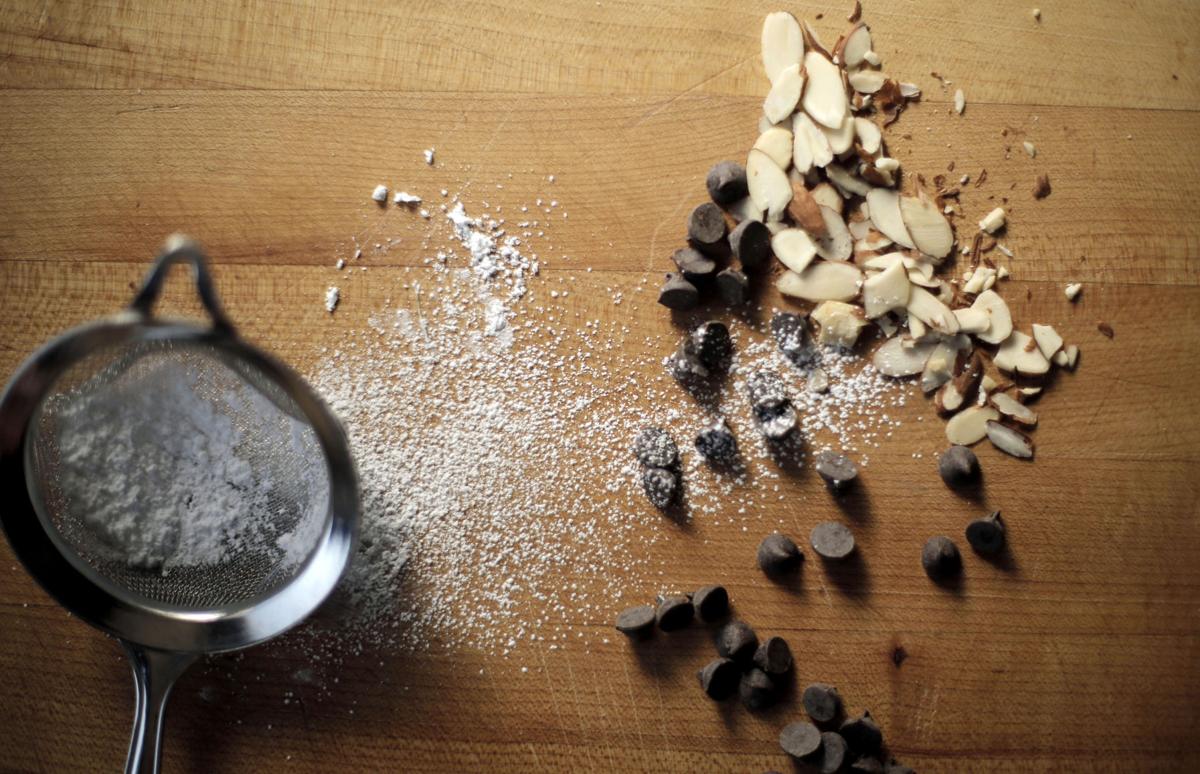 If you haven't quite had enough of biscuits this year, we've got more recipes for you.
After a year hiatus from our annual 2020 cookie contest, we enjoyed bringing back our Tulsa World 12 Days of Cookies contest sponsored by OkieSpice & Trade Co. in 2021. We hope you have had the opportunity to make several of these recipes with friends and family. Here is a link to get all 12.
Here are a few runners-up we thought you might like.Tama Van Horn shared this recipe so that readers could have a sugar-free option for the holidays. We think the use of black walnuts was an important differentiation as they offer much of their own unique flavor.
Sugar-free black walnut cookies
1 1/4 cups Splenda Brown Sugar Blend
1 3/4 cups all-purpose flour
1. Preheat the oven to 350 degrees. Beat the brown sugar, margarine and vanilla until creamy (can be done by hand).
2. Stir in the egg. Mix the flour and baking powder in a separate bowl.
3. Gradually add dry mixture to wet mixture. Stir in black walnuts.
4. Place on the baking sheet with rounded tablespoons.
5. Bake 8-10 minutes for chewy cookies or 11-13 minutes for crispy cookies.
Kelli Hill of Grove shared this festive recipe for a white chocolate covered biscuit.
Cranberry Gem Shortbread with white chocolate pieces
2 cups (4 sticks) unsalted butter, soft
1 1/4 tablespoons vanilla
8 ounce (2×4-ounce bar) white chocolate
1 3/4 cups of dried cranberries
1 1/2 cups of white chocolate chips
1. Bring unsalted butter to room temperature. In a large bowl with a hand mixer or in your food processor, beat the softened butter and sugar lightly and fluffy (approx. 5 minutes).
2. Add vanilla and mix until completely incorporated. Then add flour in portions until the mixture has turned into a thick cookie dough.
3. Add the dried cranberries (GEMS!) And white chocolate pieces. You can cut the white chocolate bars into pieces with a sharp knife or break them into pieces with your hands.
4. Lay out a large piece of wax paper on a flat surface and place the shortcrust pastry in a line in the middle. Wrap the cookie dough with the waxed paper and roll it into a block shape. Cut the cookie dough into 40 slices.
5. Place the cookies on a baking sheet and put them in the refrigerator for 1 hour to cool. Preheat the oven to 350 degrees. Place the cookie dough slices on a parchment-lined baking sheet and bake for about 15 minutes. Let the cookies cool completely.
6. Line a sheet pan with wax paper. Place the white chocolate chips in a microwave-safe bowl and heat at 15-second intervals, stirring after each interval until the chocolate is smooth. Dip half of each shortbread biscuit in the melted white chocolate. Scrape off any excess chocolate from the edge of the bowl and place the biscuits on the tin pan lined with waxed paper.
7. Sprinkle decorations on the white chocolate. Let the cookies sit on the waxed paper at room temperature until the chocolate has set. As soon as the chocolate is solid, you can enjoy it!
Mary Jane Bittick, a Montereau resident, won the senior community contest. They shared this recipe on behalf of Montereau.
Chocolate, Chocolate and Pecan Cookies
2 sticks of butter, melted
2 ½ cups of oatmeal, mixed
1 bag of milk chocolate chips
3 Hershey's candy bars, chopped
1. Preheat the oven to 375 degrees.
2. Mix the butter, sugar, vanilla and eggs together.
3. Puree the oat flakes in a blender until they are flour-like. Mix in the oatmeal, flour, salt, baking powder and baking powder.
4. Then add chocolate chips, chopped candy bars, and chopped pecans. Shape into golf ball-sized balls.
5. Bake for 7-8 minutes, then remove from the tray and allow to cool.
Mike Kmita shared a recipe for his 93-year-old grandmother's biscuits that he called "number 1 on every plate."
Ruth's Molasses Cookies
1/2 cups plus 2 tablespoons shortening
4 1/2 cups of flour (540 grams)
1. Preheat the oven to 350 degrees. Use the middle rack.
2. Prepare the dry ingredients in a bowl before you start (flour, salt, soda, cinnamon, ginger, cloves).
3. Beat the shortening and sugar until very fluffy. I love using the Kitchen Aid mixer.
4. Add the eggs one at a time until each is fully incorporated. Beat on high until really fluffy.
5. Slowly add the molasses and beat again until it's really frothy. Slowly add the mixture of dry ingredients one by one until all of them are fully incorporated. The mixture will become very thick and put a strain on the blender, so increase the speed to allow for complete mixing. The mixture will be very thick and shiny.
6. Place a round tablespoon of cookie dough on baking sheets lined with parchment paper and bake for 11 to 12 minutes. The cookies should be slightly raised and have a nice, crispy surface! I slide the finished cookies from the baking sheet but still on the paper on my wooden kitchen table to cool off.
2 tablespoons of cream cheese
Stir the above ingredients until smooth and pour onto the cooled cookies.